How Can We help you Achieve Excellent Placements?
360o Skill Assessment
Our Analytics Dashboard displays rich student data for a complete skill assessment across all departments.
View Video Interviews of students across all streams evaluated by our Soft-skill Trainers.
Identify the average students early and focus on their grooming well before placements.
Reach 100% placements faster!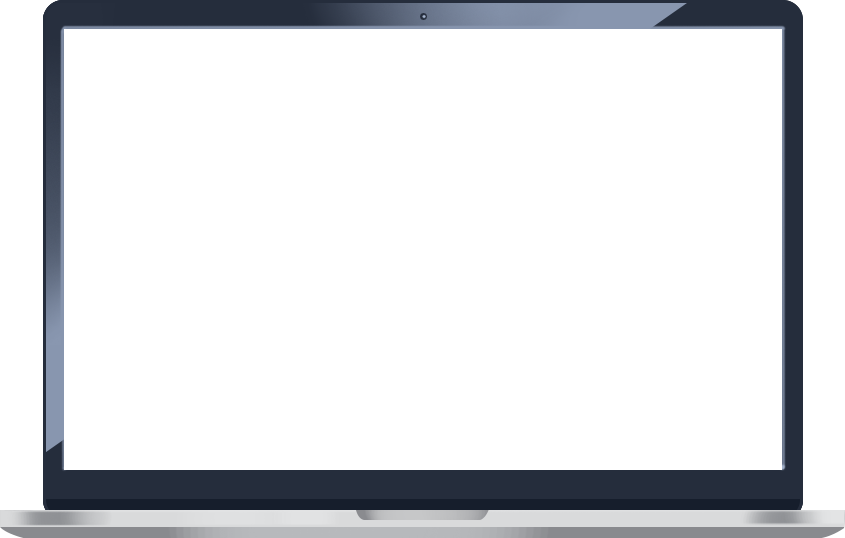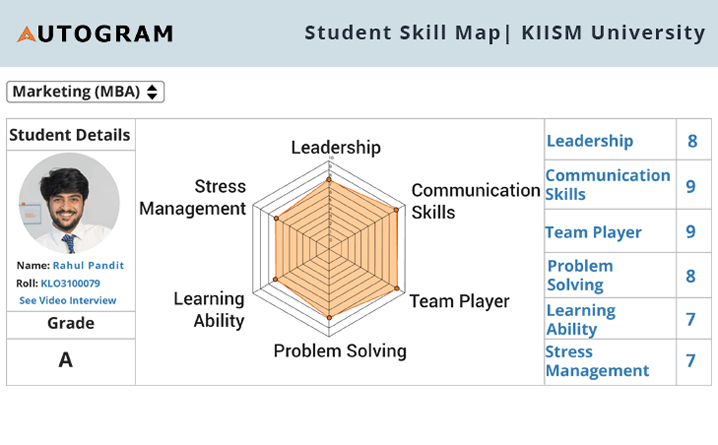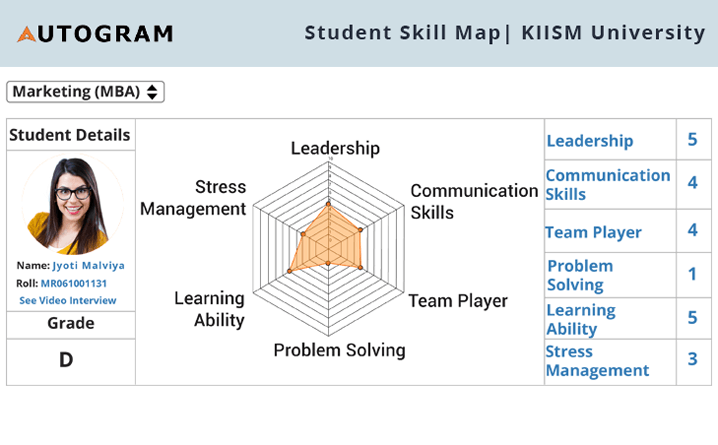 Student Grooming & Development
Mock Interviews & Feedbacks curated by our Industry Experts help you identify strengths and weaknesses of your students and groom them.
Students can practice interview questions based on Domain & Soft-Skills via Online Mock Video Interviews.
Students receive Personalized Feedback Report on presentation, language, confidence, creativity and a holistic soft-skill map.
Students can get 1-1 counseling from Industry Mentors regarding areas that need improvement, tips to crack job interviews, etc.
Adding to the text resume, students record an Audio-Visual Resume - a short video showcasing their communication, skills and personality.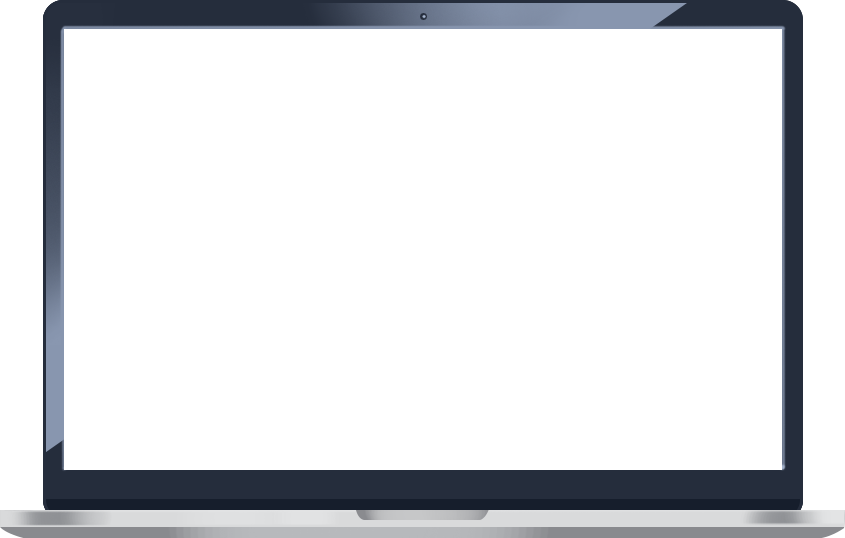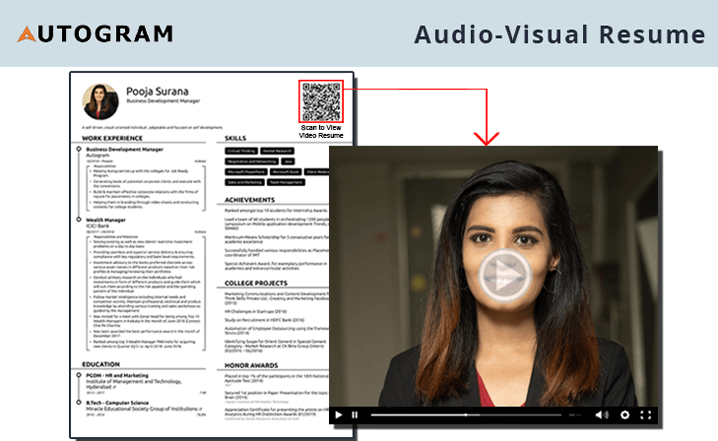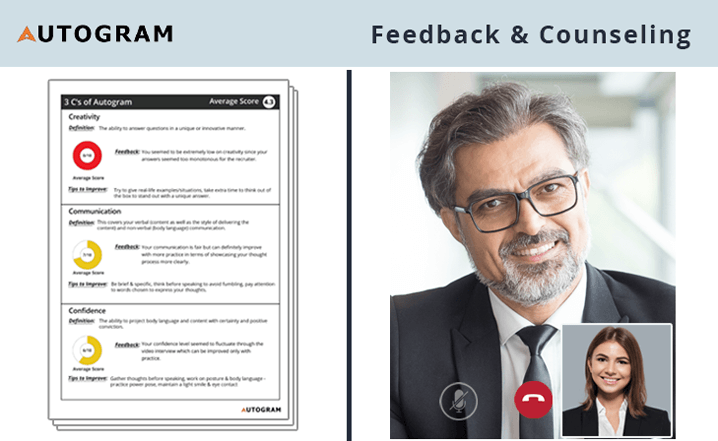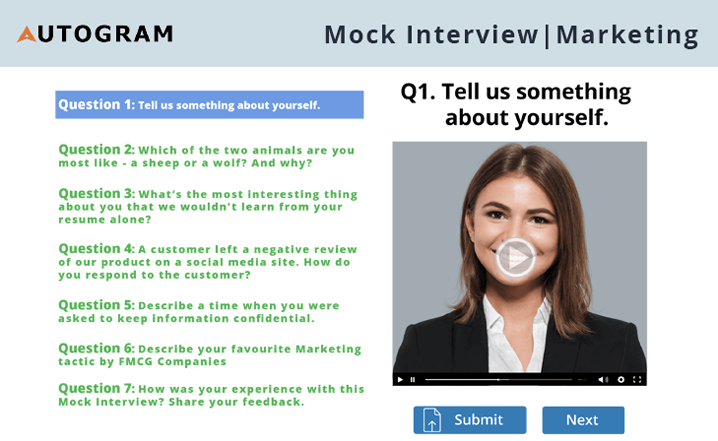 Institution Branding
Your Brand matters! Nurture relationships with Corporates and Students by building a Brand Image that truly creates an impact.
Share Online Video Brochure embedded with the top Audio-Visual Resumes of the batch and attract more companies for placements.
Send Audio-Visual Resumes and showcase your students' true potential and talent.
Increase the scope of placements for students by associating with our partner Companies.